About Harmony High School Narayanpur
Harmony foundation has been constituted in the year 2020 with a vision to be one of the most progressive and proactive educational groups to realize the huge potential of our students. Progress in terms of creative talent, interests, and inclination. Hence our customised approach towards each student nurtures each child into a confident individual capable of coping up with the challenges of tomorrow.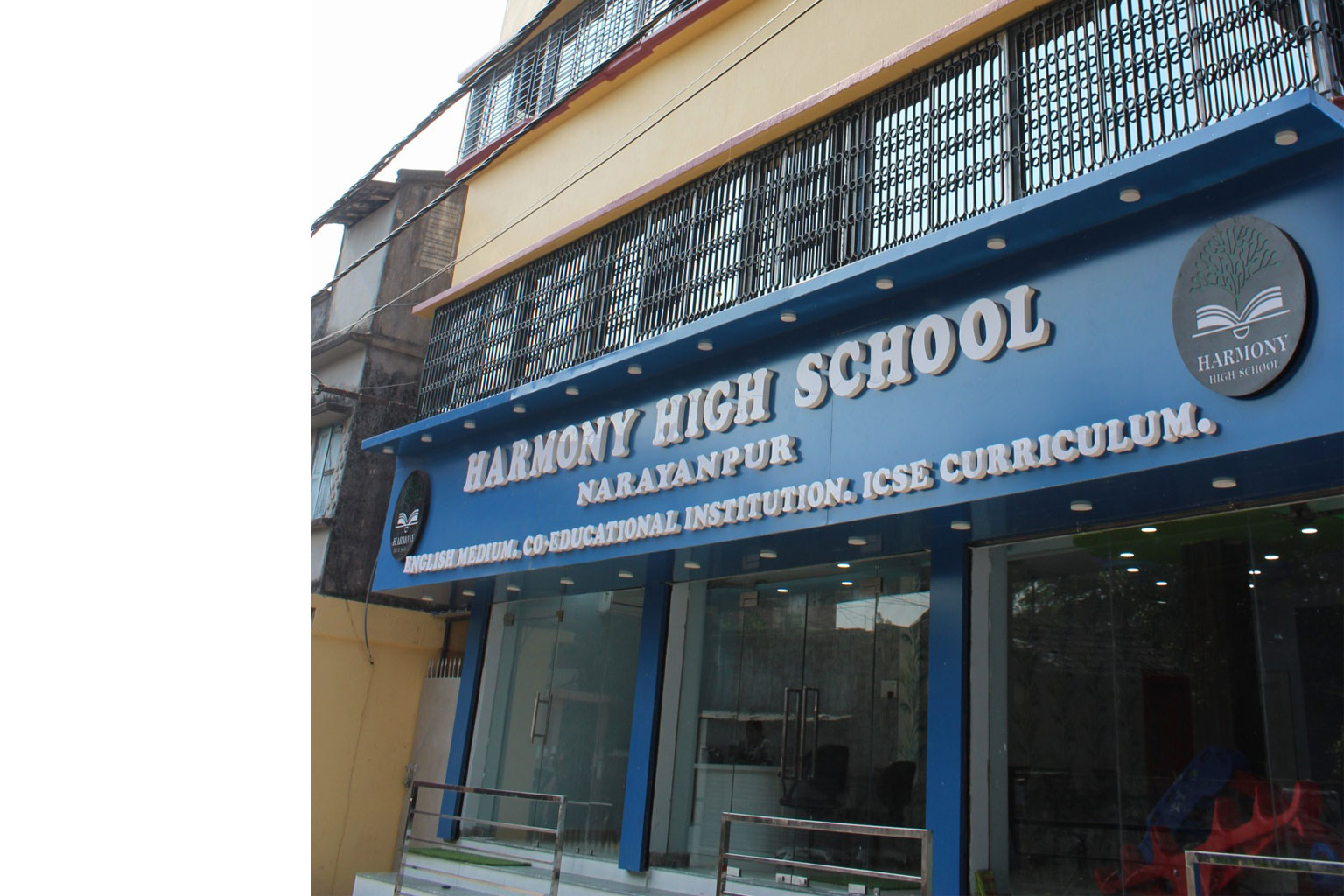 For providing the best from our side , we have equipped our school with the following
#24 HOUR CCTV SURVEILLENCE-
All our classrooms are well ventilated and are always under CCTV surveillance.
#INDOOR PLAY AREA AND ACTIVITY ROOM-
These spaces are designed to keep kids active and engaged while still being safe and clean. They can also provide many benefits for children such as developing their motor skills, socialising with other kids, and having fun!
# TERRACE PLAY AREA-
Today's schools are not only tasked with preparing children for their future careers, but also teaching essential life skills, habits and attitudes that will help them successfully navigate adulthood. To do this and provide the best learning experience for students requires both indoor instruction and outdoor physical activity. That is why, we have kept our terrace as an outdoor play area.
# WELL EQUIPPED COMPUTER LAB-
Our Computer Labs offer a space for students to explore, create, connect, and build digital literacy. These technologically advanced rooms can accommodate more students by providing more computing power, online learning and more.
#CLASSROOM LIBRARIES –
Our school provides a library within every class for the betterment of our student.
#WELL VENTILATED CLASSROOMS-
Our classrooms are well ventilated for the betterment of our students.